If you've visited my website, I hope you're already aware of Yaz Alexander, a passionate and charismatic vocalist, particularly in the reggae genre though also at home singing jazz, blues, you name it, she can sing it, brilliantly. As yet, Yaz is unsigned, notwithstanding a career in the music industry that has seen her rub shoulders with the likes of Steel Pulse (appearing on three of their albums) and a 14-year association with Pato Banton, as a backing vocalist, both live and in the studio. She's certainly served her apprenticeship and deserves her time in the solo spotlight in my opinion.

The next opportunity to catch Yaz singing live will be at the forthcoming Women In Music Festival, to be held in Birmingham on 2nd & 3rd June. This festival will celebrate females working in the industry and over the two days will feature a variety of styles and artists performing at the South Birmingham College and The Irish Club, both in Digbeth, Birmingham. To read more about the festival, click on their website at: womeninmusic.co.uk.

Yaz will be taking part in the After Show Party on Saturday 3rd June at the Irish Club - Alcester Suite from 9.30pm til late. Also on the late night bill will be Shaz Akira, Lava Flo, DJ Nolo and Juicy Geee. However, don't forget that there's a stack of talented performers doing their bit throughout the day and I particularly recommend watching Jean Mclean at the SBCollege at 6pm.

Below is a photo of Yaz (left) and Jean Mclean, taken at the Newtown Community Centre celebrations earlier this month.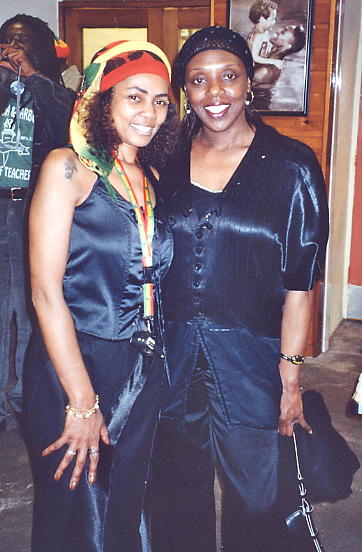 Tomorrow, I'll tell you the story about my part in the choice of Cambodia for the motion picture, Tomb Raider. It was a small part, but perfectly-rounded!