Three female Cambodian authors, each having published an inspiring and moving memoir of their early years growing up in war-torn Cambodia, now have their own websites where you can read more about them as an individual and their survival stories. If you haven't got a copy of their books yet, I urge you to get a copy without delay.

Chanrithy Him (pictured below) published her incredibly moving story, When Broken Glass Floats, in 2000 through WW Norton & Co. Her website is at: chanrithyhim.com. She is currently writing her second book, Unbroken Spirit.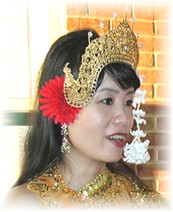 Oni Vitandham (pictured below) published her first book, On The Wings Of A White Horse : A Cambodian Princess's Story of Surviving the Khmer Rouge Genocide, via Tate Publishing in April of this year. Oni is also a songwriter and has produed two CD's, and is currently working on her second book. Her website is at: onistory.com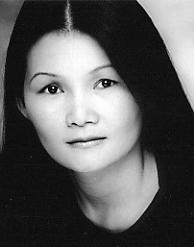 Theary C Seng (pictured below) published her book, Daughter of the Killing Fields : Asrei's Story, in 2005 though Fusion Press. Her website is at: asrei.net.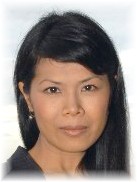 And of course, don't forget to visit Loung Ung's website at loungung.com.